The state of Arkansas is just across the Mississippi river from Memphis. Lyn & Edwina hope to retire in the near future to a very small place called 'Diamond Bluff'.
They have told us how beautiful it was in Arkansas and they offered to take us, so we took them up on the offer.
We left Memphis at about 9 in the morning and drove for what seemed like hours in Lyn's truck. We stopped off for coffee at a little roadside Coffee bar in the middle of what seemed like no where. Lyn and Edwina both had Coffee and we asked for Tea. The waitress obviously was not expecting two English people in her cafe asking for tea, as she almost did a double take.
The area of Arkansas is known as the Greer's Ferry Lake in the foothills of the Ozarks, the nearest town is called 'Quitman' which is about 90 minutes northeast of downtown Littlerock, Arkansas state capital.
They have bought two plots of land one on the lakeside and one about 20 miles up a mountain ! (I may have exaggerated a bit I'm terrified of heights !)
Lyn has just sent me a copy of the plans for his 'temporary' house in Arkansas. To be used at the weekend while they are building the real house.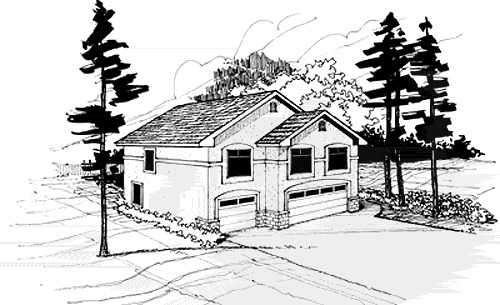 The lake is man made and is in the region of 40,000 acres. It was constructed in the early 1960's by the damming up of the Little Red River. People love to fish for Trout and swim in the exceptionally clear water. President Kennedy dedicated the dam in the early 1960's.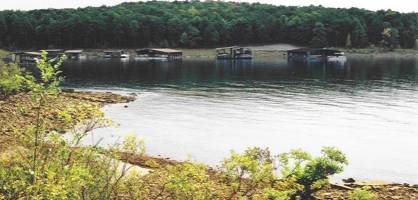 People sail, fish, scuba dive and water ski on the lake. The actual lake side is rather unique as many man made lakes the building of houses is prohibited, and as a result a small number of houses have sprung up.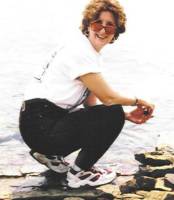 The mountain side plot is just as nice but its up the side of a mountain, and as I mentioned earlier I'm terrified of heights, did they tease me !
When we visited the mountain plot they had just cleared some of the trees, so that they could drive to the edge.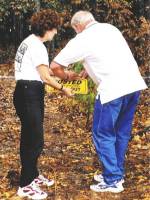 I must admit that the views from the mountain side plot are fantastic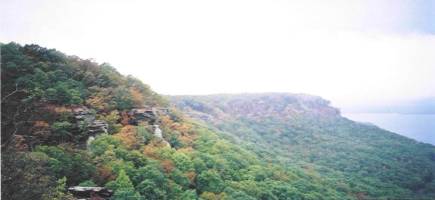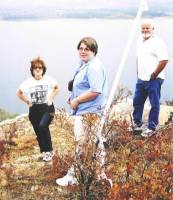 Now Lyn knows that I'm scared of heights, so what does he go and do ?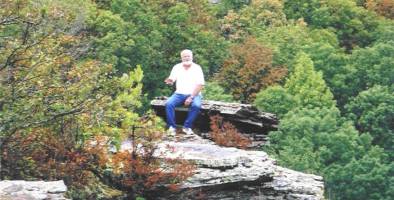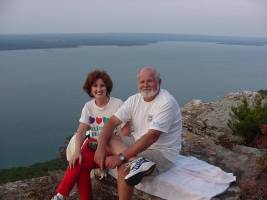 We thoroughly enjoyed going to Arkansas with Lyn and Edwina and I must say that Arkansas from what I have seen is one of the most beautiful places in America.
The only downer on the day was when we were driving home, the Police pulled us over for speeding, and can you believe it Lyn said that he had two English people in the back and he had to concentrate so hard on what we were saying that he never noticed his speed creeping up. Guess what he got away with it !!!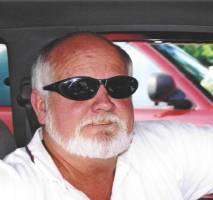 Lyn the smooth talker