The Mississippi
People tell you that the Mississippi is a big river but you just don't appreciate the size until you actually see it, it's massive.
The Mississippi River is 2,340 miles long from the its source in the northwest of Minnesota to its mouth in the Gulf of Mexico. Its depth range is from 9 feet to 100 feet and its widest point is 3.5 miles just north of Clinton Iowa. On the river, ships can travel the river more than 1,000 miles from Minneapolis, Minnesota to the Gulf of Mexico.
We only travelled for a couple of miles up and down river !! It was in late September 2000, and the temperature must have been in the mid 90's.....
Here are some pictures of our boat ride on the Mississippi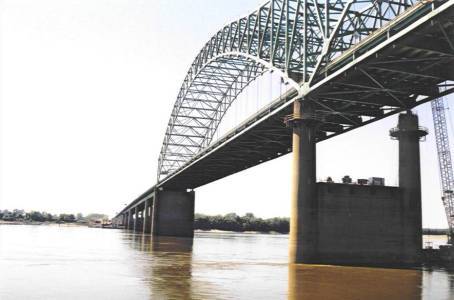 The far side of the river is Arkansas the near side is Tennessee, the State line is in the middle of the bridge.

The Memphis skyline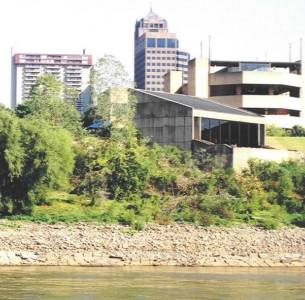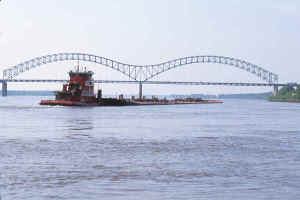 Some of the working boats on the river