After we got some cash and became Zloty millionaires we went booked ourselves on some trips.
The first was down the Wieliczka salt mine.....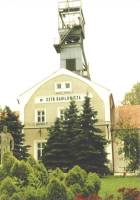 The only way down was to walk, and walk and walk......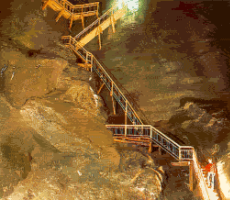 The mine has been in operation since the late 13th century. It has over 200 km of underground passages, connecting more than 2000 chambers on 9 underground levels extending down to 327m below the surface.
Over the centuries, miners have carvedmany sculptures out of the rock salt. As a result, the mine has underground churches, altars, and dozens of life size or larger statues. It also houses an underground museum and has a number of special purpose chambers such as a sanatorium for people suffering from respiratoryproblems. The largest of the chapels, the Chapel of the Blessed Kinga, is over a 100 meters below the surface, it is over 50 meters long, 15 meters wide, 12 meters high.
The mine has been placed on UNESCO's World Heritage List as having "outstanding universal value to mankind.".