Poland September 1991
The reason that Philip (my brother) & I went to Poland was that one evening I was reading the free local newspaper and saw an advertisement from a company called 'Land Travel', 7 nights half board for £89....OK it was on a coach but still for £89.
Philip was also keen to go so it was booked, at that time you had to apply for a Visa to go to Poland I think that they cost about £20 each.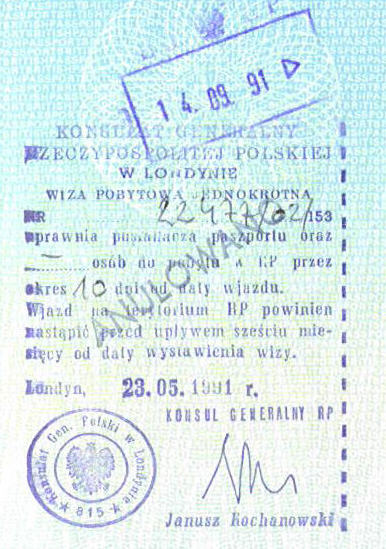 So on the 13 September 1991 Philip and I boarded the coach in Wakefield at 5am in the morning and sat, until we hit Dover, the crossing was uneventful. Then the journey really began drove through France in the afternoon and early evening, and drove all night through Germany always heading east. We hit Berlin around 5.00 am in the morning and then the coach driver got lost. Eventually the Police escorted us out of the city and put us on the correct Autobahn.
We got to the German/Polish border about 9.00 am in the morning, and we waited our turn to clear immigration, we eventually left the border at about 11.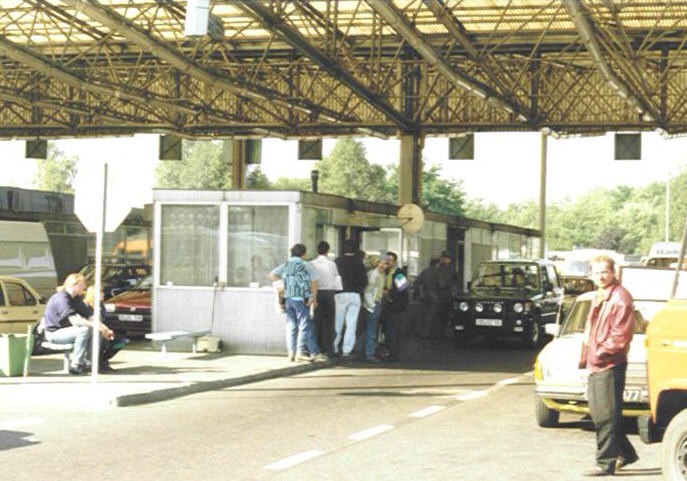 The drivers then headed south towards the town of Zakopane, which is near the city of Krakow. I remember that once we were about half a mile inside Poland you could see on the side of the road people selling Cigarettes, Beer etc from what looked like wheel barrows. And every now and again you saw some one selling hot sausages.
At about 12.00 the coach drivers pulled into a road side shop which sold beer and sausage and every one got off for a Polish sausage and a beer. Its the first time that I have had beer and garlic sausage for breakfast !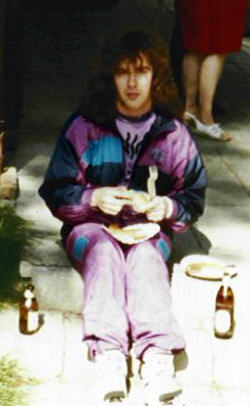 Index to the Polish Site